«Keyreel is world class as a violinist and composer. He has a passion for Celtic music both Irish and Scottish and both his solo performance and his sets with The Wallace Band had audiences in Scotland in total awe of his talent. And I am very proud to have had the pleasure of performing alongside him.»
       Uzbekistan born multi-instrumentalist KeyReel has been described as "world class as a violinist and composer." He has performed and recorded with many musicians across North America and Europe. A virtuoso player on 4-string and 5-string acoustic and electric violins, he is a classically trained musician with experience in classical chamber and orchestra music, fiddle music, improvisation, and music composition. While his fiddling is rooted in the Cape Breton style, he is equally versed in playing classical, Irish, Scottish, and American Folk music. He has taught and performed at prestigious festivals such as the Cape Breton Fiddler's Association (Canada), Celtic Colours (Canada), and Summer Music Intensives (Texas), and has also toured extensively across Europe and Asia with classical chamber and fiddle music.
      In addition to teaching and performing, KeyReel also composes for many instruments, including violin, string quartet and orchestra. His works have been performed at the Great Hall of Gnesin's Academy, the Moscow House of Composers, and Texas Christian University.
      Keyreel graduated from the Gnesin's Russian Academy of Music with his BM and MM degrees for violin in 2005, and Artist Diploma in 2018 from Texas Christian University, where he was a student of Dr. Elisabeth Adkins. Also he is a member of several orchestras in DFW area TX now. In addition to his classical program and fiddle life, he studies and plays jazz and occasionally performs solo and rock events in DFW area on his 5-string electric violin.
Read more...
    Curiosity, vivid imagination, passion for travel, and new experiences – all things that define a open-minded musician. Such is the case with KeyReel, who has traveled and experienced foreign cultures which has allowed him to broaden his knowledge and confidence in his own way. His experiences have inspired his music, which in turn shines through his performances and inspires audiences all over the globe. Coming from a generous and sunny Uzbekistan – that determined creative way of thinking and zest for life are the basis for a man of the arts.
     Keyreel was interested in music from the age of two, who played vinyl records over and over. At age of six, it was discovered that Keyreel had perfect pitch, and he entered the V.A. Uspensky Republican Central Special Music School to study violin, composition and symphony conducting. He wrote his first composition at age of eight, and at age of twelve gave a local radio interview and performed his first work. At seventeen he earned the highest score on entrance exams to Gnesin's Russian Academy of Music, and was accepted to study violin under Professor Kh. Akhtyamova. He also attended the class for quartets under the tutelage of Professor V. Berlinsky, the founder and soul of the Borodin String Quartet.
     Keyreel was eager to learn as much as he possibly could, and attended festivals and workshops in France, Belgium, Holland, and other places throughout Europe. During this time, he never stopped writing music, and his works have been performed and recorded in the Great Hall of the Gnesin's Academy ("Thoughts" on music page), The Moscow House of Composers (link here) and at Texas Christian University (link here).
     He has performed with the State Symphony Cinema Orchestra, Pavel Slobodkin's Center Chamber Orchestra, and also arranged music for the Sonore chamber music ensemble and the Just Enjoy String Band.
     Keyreel is extremely versatile in his playing styles, mastering classical playing and American bluegrass. He is also known as one of the most exceptional Russian performers in Celtic music (Irish, Scottish, Cape Breton) on fiddle. Keyreel is the first ever Russian finalist in the prestigious All-Ireland fleadh in Tullamore. He has attended many folk music festivals as a student, including Alasdair Fraser's Fiddle Courses on the Isle of Skye (Scotland) in 2010 and 2012.  In 2013, he was one of the creators of Celtic-Music.ru, a web-site about Celtic Music life in Russia, and that summer he gave an interview to the Celtic Life Magazine. Cape Breton Fiddler Association annual festival invited KeyReel as a special guest in 2013. In Moscow, he was a member of four different bands playing traditional Celtic music and bluegrass. The Glasach Trio, one of his projects, was Moscow-based, and toured concerts in U.K. in 2014 (some tracks you can listen to on music page). He was also a guest artist on Celtic Colours festival in the Fall of 2016. As fiddle player he played with Reel Treble band on North Texas Irish Festival in 2018 and 2019. Also as a core member of Three Pints and a Glass he played on the same festival in 2019. 
     To this day, KeyReel travels as often as possible and tries to learn new styles of playing different types of violin, his beloved instrument.
«I met a totally incredible fiddle player from Russia on the Isle of Skye. 
He knew every Scottish tune and was teaching me many of them.»
Links:
Click here to read Keyreel's interview with the Celtic Life magazine
KeyReel Music (2022-present)

New music entertainment and music education services in DFW
Check more on our web-site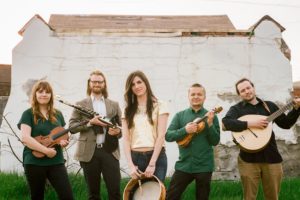 Three Pints and a Glass (2017-2020)
"Three Pints and a Glass" are a group of skilled traditional musicians assembled from across the United States and the globe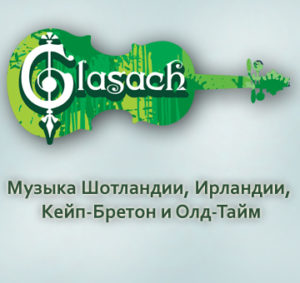 Glasach (2011-2017)
Traditional music of  Cape Breton, American Old Time, Irish and Scottish folk tunes – all in a mix of contemporary arrangements.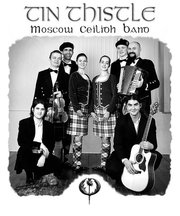 Tin Thistle (2009-2011)
Russia's premier group playing Scottish and Celtic music on a variety of instruments, including accordion, fiddle, whistles, pipes, guitar and piano.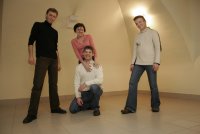 Just Enjoy String Band (2006-2009)
Not your mama's string quartet! Classical instruments playing various styles from Bach to Metallica.